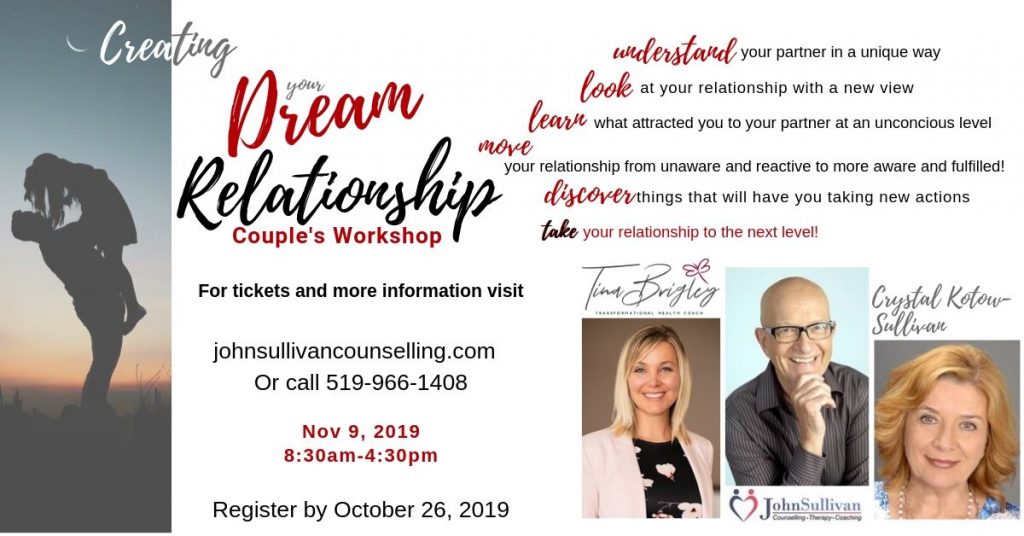 Take your relationship to the next level. Promised outcomes from this workshop: Get Tickets Now
You will leave this course understanding your partner in a unique way and you will have the tools to be in communication no matter what the circumstance. You will learn what attracted you to your partner at an unconscious level and why conflicts arise. This course has proven to allow couples to take their relationship to the next level.
This program is designed to have you looking at your relationship with a new view and discover things that will have you taking new actions to move your relationship from unaware and reactive to more aware and fulfilled. Whether your marriage is amazing or on the rocks you will acquire tools that can you apply immediately to take your relationship to the next level.
Please RSVP by October 26, 2019
Learn more about the event and purchase your tickets HERE!
TO PAY VIA E-TRANSFER PLEASE CALL 519-966-1408 OR E-MAIL jfauchersullivan@gmail.com