Marriage Counselling – A Preventative Maintenance
Your marriage doesn't have to be in trouble to seek marriage counselling. The Marriage counselling services provided by John Sullivan of Windsor, are simply a way to renew and rebuild a loving, trusting and respectful relationship. If you have hit a rough patch, or if your relationship has been damaged by a destructive event, marriage counselling can help get you back on the path to open, honest, and healing communication.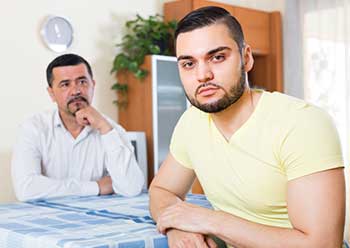 Couples can face marital difficulties for a number of reasons:
Money trouble
Infidelity
Blended family role issues
Cultural differences
Parenting problems
Broken communication
Emotional, intimacy, and commitment difficulties
Without marriage counselling, you could be facing:
Divorce
Bankruptcy
Emotional and/or physical abuse
Personal emotional trauma – depression, anxiety, stress, anger
Marriage Counselling Improves Communication
Marriage Counsellor John Sullivan will help you open the lines of communication with an honest dialogue about where you've come from, where you are presently, and where you want your relationship to go in the future. He will help you identify negative communication patterns and instruct you on how to communicate effectively by replacing those negative patterns with positive connections. Learning how to deal with and prevent marital issues effectively can lead to higher satisfaction, greater intimacy and deeper love that will last a lifetime.
Marriage Mediation
All sessions are non-judgmental and completely unbiased. John Sullivan will make you feel as comfortable as possible in a non-threatening environment so that you can begin working on healing your relationship. You will be given the tools and strategies necessary to repair, develop, and enhance your relationship. John Sullivan will help you acquire the skills to implement these strategies throughout your life resulting in a greater satisfaction with all of your relationships. The goal of marriage counselling is to experience a renewed sense of satisfaction, love and trust with your partner.
Contact Marriage Counsellor John Sullivan
For more information or to schedule an appointment, call 519-966-1408, or contact John Sullivan Counselling.  Serving Windsor and Essex County including the communities of LaSalle, Amherstburg, Essex, Leamington, Kingsville, Tecumseh, and Belle River.